---




Ban Thai




CLOSED
Best Thai Food 2019

Ban Thai


B A N T H A I
Recommend Please prepare your time before you come and enjoy your meal
If you do not have time to wait,

Come when you have time, because we often get complaints from customers and we can not do anything.

You can get a good service when we are not busy and not a full house.

Ban Thai
On a TV show calledTheList, TV Host for NBC TV in the USA. on airs 03/01/2020 by : Lindsey Granger.
............
On The List :
NBC TV. USA.
NEW AWARD
B A N T H A I
BEST THAI FOOD
2 0 1 9
also the best thai food
year 2009, 2010, 2011, 2012, 2013, 2014, 2015, 2016, 2017, 2018
Best goddamn restaurant 2011
1 of 10 The Best Restaurant in Iceland dv. 17.06.11
BanThai
Laugavegi 130 ofan við Hlemm,
105 Reykjavik
Tel: 692-0564, 55-22-444,

e-mail : banthai@banthai.is

OPEN HOUR : 18.00 - 22.00
WEEK END : 18.00 - 23.30
( Fri - Sat )





Ban Thai

Recommend

NEW THAI RESTAURANT



Hverfisgata 125,

105 Reykjavík

variety of popular thai food


úrval

af vinsælum thailenskum réttum
www.mixed.is
mixed@mixed.is,

Tel 588-1810 / 588-1818


.....................
' Food is very very delicious '
Eva Mendes said at BanThai Restaurant
on Wednesday's night (21 / 08 /13)
Kaew Jarinya, Tomas and
Toni Rakkaen
UM BANTHAI
---
BanThai er besti tælenski veitingastaðurinn á Íslandi, en hann hefur m.a. verið kosinn það á hverju ári af The Reykjavík Grapevine.
Einnig var hann kosinn einn af 10 bestu veitingastöðunum á Íslandi nú nýlega í DV. 17. 06. 2011
Staðurinn hefur verið starfandi í 29 ár og bjóðum við upp á ekta tælenskan mat alveg eins og hann er í Tælandi. Af því það eru margir réttir á matseðlinum sem hvergi annars staðar er hægt að fá t.d. erum við með sérstaka BanThai-sósu, þá getur stundum verið löng bið og gott er að spurja um biðina ef þú hefur ekki nægan tíma, best er því að taka því rólega og njóta matarins, þar sem þetta er ekki skyndibitastaður, það tekur tíma að elda allan matinn, ekkert er tilbúið. Við bjóðum upp á mjög fjölbreytt úrval rétta og allir geta fundið eitthvað við sitt hæfi, hvort sem það er sterkt eða milt, en réttirnir eru allir merktir með chili-merkjum svo hægt sé að sjá styrkleikann. Allur maturinn er létt eldaður úr ferskum hráefnum og því heldur hann næringargildi sínu og upprunalegu bragði vel. Við notum t.d. kjúklingabringur, nauta fillet, svína fillet, lamba fillet, ferskt grænmeti, gæða krydd sem við flutjum inn sjálf, litla olíu og margt fleira en við notum aldrei msg. Við bjóðum ekki upp á hnífa, prjóna eða soja-sósu. Á efri hæð staðarins er góð aðstaða fyrir hópa og getum við tekið á móti allt að 40 manna hópum, best er fyrir hópa að panta nokkra rétti saman því þá tekur styttri tíma að fá matinn. Gott er að drekka tælenskan bjór með matnum en við bjóðum upp á Singha-bjór sem er einmitt á tilboði hjá okkur núna fram að áramótum, einnig er gott að drekka tælenskt vín, en tælenska vínið sem við bjóðum upp á hefur unnið mörg verðlaun einnig er gott að fá sér tælenskt viskí, brandí og romm með matnum.

Fyrir svona góðan mat á finum stað, skiptir biðin þá einhverju máli ?
ÁVALLT ER GÓÐUR BITI BIÐARINNAR VIRÐI.
................................

Við ábyrgjumst ekki að þú getir borðað það sem þú pantar, þar af leiðandi er ekki hægt að skila neinu. Passaðu því vel uppá t.d. styrkleika réttanna sem þú pantar, mörgum getur fundist réttur sem er merktur með 1-2 chili- merkjum sterkur þó það þyki ekki sterkt í Thaílandi, allt sem þú pantar og færð á borðið verðurðu að borga fyrir. Hér er maturinn merktur eftir styrkleika suður-tælendinga og er því ekki líkt styrkleikamerkingum á öðrum tælenskum veitingastöðum, hugsaðu þig því vel um áður en þú pantar rétt merktan með chili-merkjum, sérstaklega ef hann er merktur með 2, 3, 4 eða 5 chili-merkjum, ef þú ert ekki vanur/vön að borða sterkan mat þá er best að panta rétt sem er ekki merktur með neinu chili-merki.
Allur matur er eldaður eftir pöntun og því er enginn matur tilbúinn fyrirfram. Þar af leiðandi er alltaf allavega 10 mínútna bið eftir matnum, stundum þegar mikið er að gera getur því biðin verið löng.


Við bjóðum uppá tælenskan bjór
(singha bjór), sem við flytjum inn sjálf
og einnig tælenskt vín sem passar líkt
og bjórinn mjög vel með
tælenskum mat
Best Beer from Thailand

SINGHA BEER
LEO BEER
Read this !
We have noticed that some people who have never eaten in our restaurant; has wrote a review complaints.
Also, people who tried to order take aways that we had to reject due to how busy it is; wrote a review complaints.
Finally, some people who seem to neglect the warnings from the waitresses or the menu about the level of spice; wrote a review complaints.
That being said:
The level of how spicy of each restaurant is different, the recipes are just strictly being followed for the maximum experience for the customer of thai cuisine.

If you have any food allergies, we ask you to notify in advance before ordering,
everything has been written in the menu.
We are trying to be clear about the situations.
this is why we have received from mbl.is
The most honest restaurant in Iceland?
From mbl.is 24.07.17
https://www.mbl.is/matur/frettir/2017/07/24/heidarlegasti_veitingastadur_a_islandi_3/
In the 30 years that we have run a restaurant in Iceland, we have always been honest, we have never cheated customers or caused them to pay incorrectly for their orders.
This is why we recommend the customers to see the prices before ordering. Some may say it is expensive. If you compare our food prices with non-asian fine dining restaurants, our prices will be 2 or 3 times cheaper.
Thank you
...................................
We are satisfied and pleased about all reviews on TripAdvisor which are the truth and positive about our restaurant. All food is prepared from the main basic ingredients from scratch when the customers order their meal, which is why sometimes the customers have to wait a while longer for their meal to come if it is busy or many groups come that night.
We are dissatisfied about the negative reviews on TripAdvisor because like this our business goes slightly down because from reading one or two bad comments people already decide not to come. They don't give the restaurant a chance to try the food for themselves. Some people are always dissatisfied and will always complain about something, even if nothing happened or something didn't go as they liked. Even though these negative comments are just a few they get more noticed because they are negative. People normally focus more on the negative, which makes potential customers not trust us, even though we are really good.
Ban Thai restaurant has received the "best Thai food" award from a local newspaper for many years now (every years), also Banthai got top ten for the best restaurants in Iceland (DV. Newspaper 17.06.11) so these negative comments disappoint us and that some potential customers judge the TripAdvisor comments too harshly by not coming to us.
Our menu nearly 200 items to choose
We offer a very wide range of dishes and everyone can find something to their liking, whether it is strong or mild, but the dishes are all marked with a chili-signs so that you can see the strength.
The one to three chili strength dishes are clearly labelled and are mostly well accepted, but the four to five chili strength is only for those that are really used to eating spicy food. This is always said when the customers order the stronger chili dishes, just as a warning, to make sure they can eat them, because we don't like our food to get thrown away. This goes similar to changing the dishes.

We do not change the dishes to milder or stronger because it can change the taste and we don't know how strong the customer can tolerate the strength if the dish would be made stronger.

It's just best to keep the dish as it is.
In the 29 years of being located at the same place and being under the same owners the restaurant has built itself a name and many customers come here regularily so it is disappointing to see
Our restaurant in comparison to most in Iceland, ours tend to be cheaper.
Given by our entire food ingredient products are sent from Thailand, we make it more convenient to the average price range when it should be higher.

Ban Thai is either way not received as a "fast food" conditioned restaurant, but more as a "casual / fine dining".
ATTENTION :
The food and service will be slower when there's a full house
Our food is made fresh from scratch, it's not pre-made.
All food is gently cooked from fresh ingredients and that he keeps its nutritional value and original flavors well.

Best way to take it easy and enjoy your meal, as this is not a snack, it takes time to cook all the food, nothing is ready.
Recommend Please prepare your time before you come and enjoy your meal
If you do not have time to wait,

Come when you have time, because we often get complaints from customers and we can not do anything.

You can get a good service when we are not busy and not a full house.
www.banthai.is

Tel: 692-0564, 55-22-444,
e-mail : banthai@banthai.is

BANTHAI 29 YEARS
---
Thai food is rapidly becoming popular in Iceland and perhaps would have been more widely accepted had there not been this stigma that everything is mind blowingly hot.
This is not the case, thai food is popular for its subtle blending of flavours particularly using herbs and roots such as lemon grass, basil, galangal, krachai, coriander, etc.
In our menu, only those dishes marked , , contain chili and all these dishes can be adjusted to your own tolerance level of chili.
Thai food has similarities to both Chinese and Indian foods so if you like either of these you will like Thai food.

BanThai
BANTHAI IS FINEST THAI RESTAURANT IN ICELAND,
WHAT WE GOT ?
---
The best Thai food 2009, 2010, 2011, 2012, 2013, 2014, 2015, 2016, 2017 and 2018.
Top Ten of the best restaurants in Iceland. dv. 17.06.11
and many more...
Ban Thai is many famous peple from Iceland and other country have visited.
HOLLYWOOD STARS THAT HAVE VISITED BANTHAI.
---
http://vefblod.visir.is/index.php?s=6289&p=136271
http://www.mbl.is/smartland/stars/2012/08/10/emma_watson_bordadi_a_ban_thai/
We are so proud that they have visited our restaurant.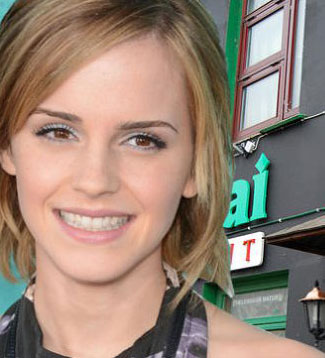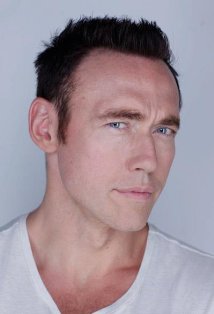 Russell Crowe, Emma Watson, Jennifer Connelly, Douglas Booth, Logan Lerman, Emma Watson, Anthony Hopkins, Kevin Durand, Eva Mendes and more...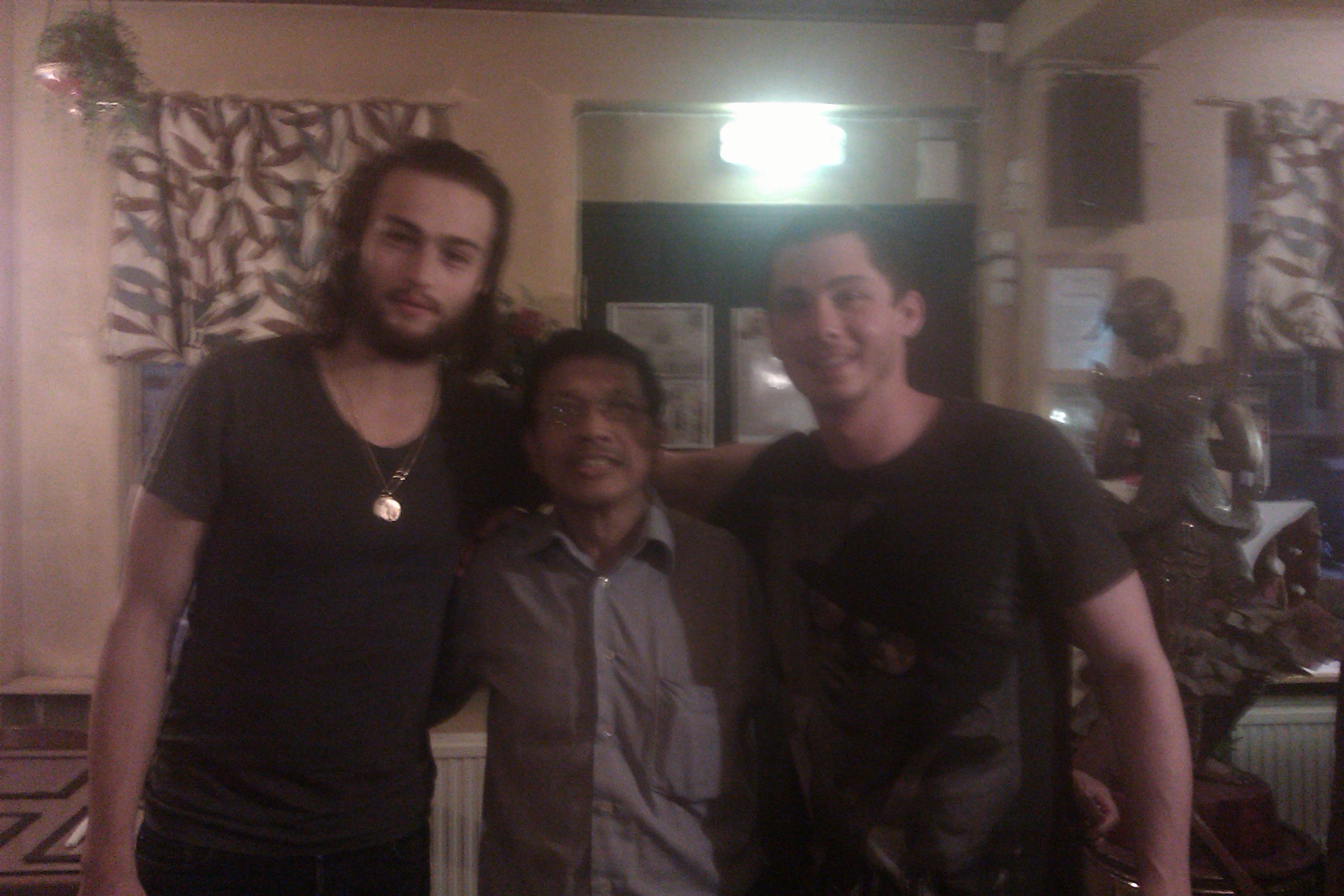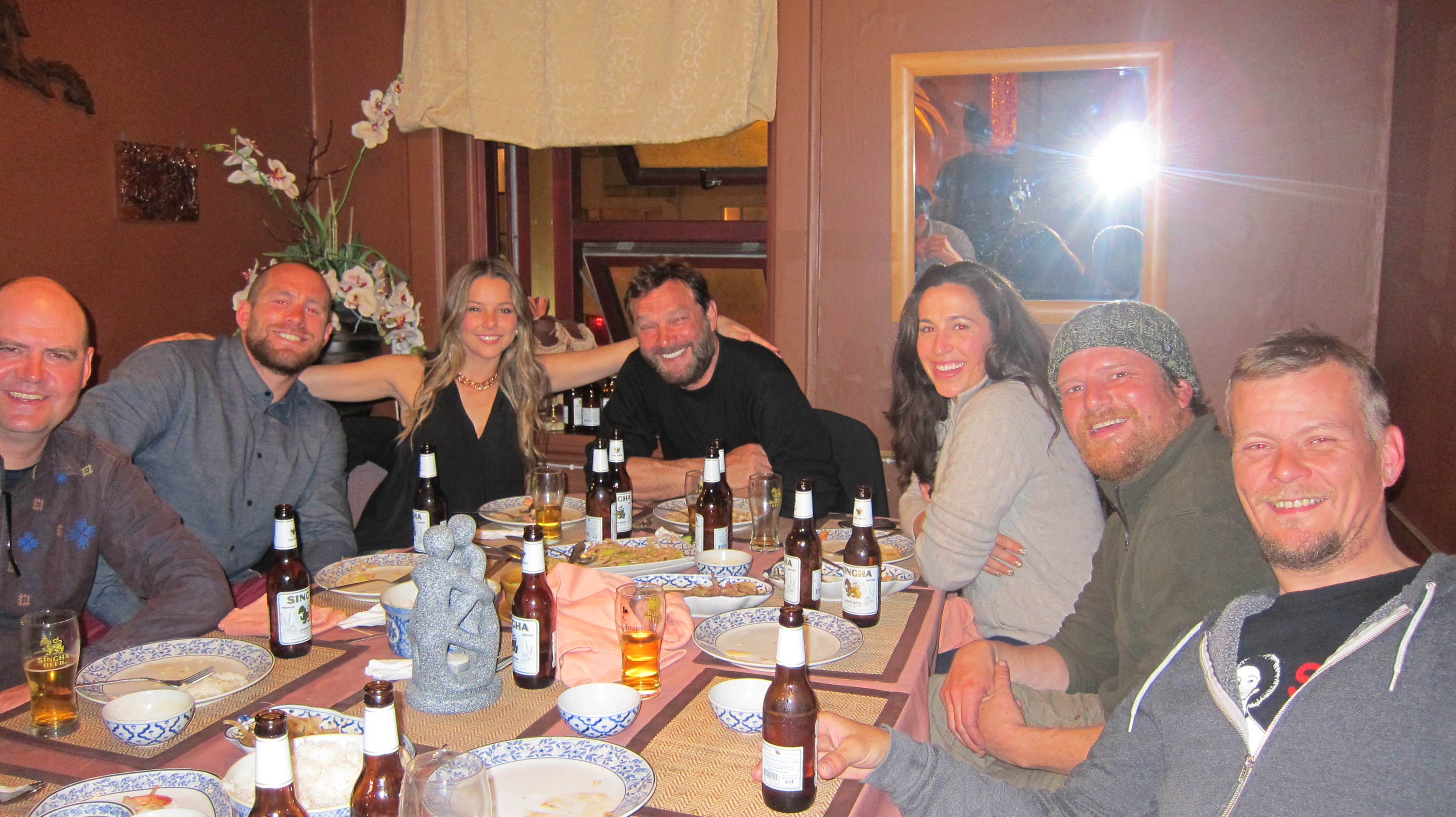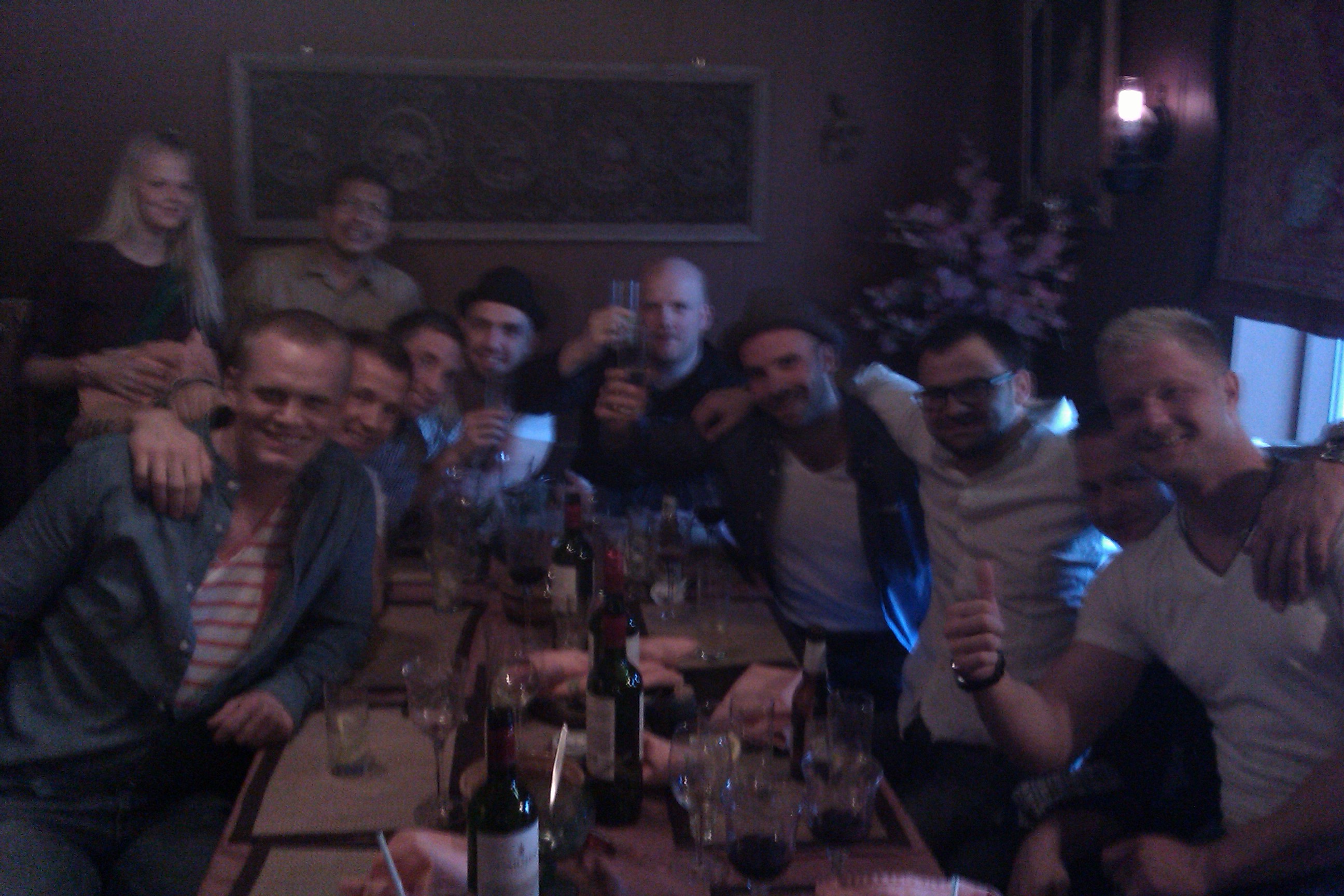 Best Bio Beer from Belgium